December Holiday Sale in the Gallery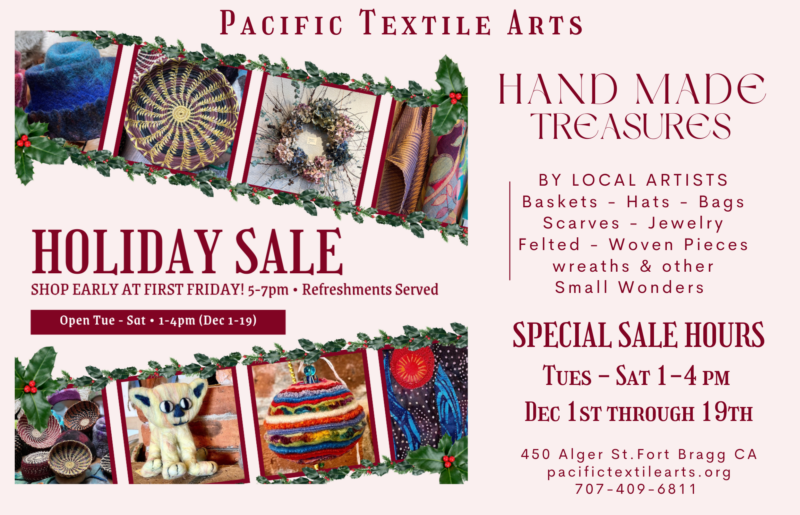 .
Pacific Textile Arts wishes to convey its gratitude to the 
Community Foundation of Mendocino County
for awarding us generous grants to build our arbor over the patio, to mitigate the effects of the Covid 19 pandemic, to upgrade our technology to better manage our Library and Textile Collections, and most recently, to build reference and materials cabinets for our weaving classroom.

Thank you for your support and partnership over the years!.