Please contact us if you would like to place a gratis "For Sale" or "Wanted" notice at this location.
Listings will remain for 6 months and taken down unless you notify us that the item is sold or wish to extend the listing period.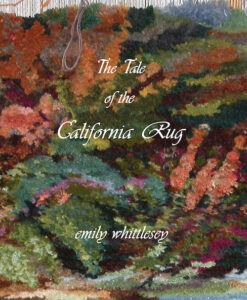 The Tale  of the California Rug
This is the story of my designing, and Vicki Fraser's making of the CALIFORNIA RUG with help from the greater Mendocino textile community.
7″ X 8.5″ Booklet, 40 pages.
$12 (tax included)
Shipping included
Payment methods: Check, Cash
Email Emily to Purchase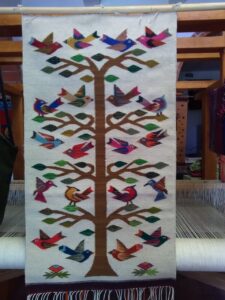 Handwoven Rugs
Rodrigo Sosa Bautista
Email Rodrigo directly
for photos of the available rugs
Or phone: 925-434-6246
We have a large collection of of Fiber Arts books for sale.
Please drop by to browse the current selection.