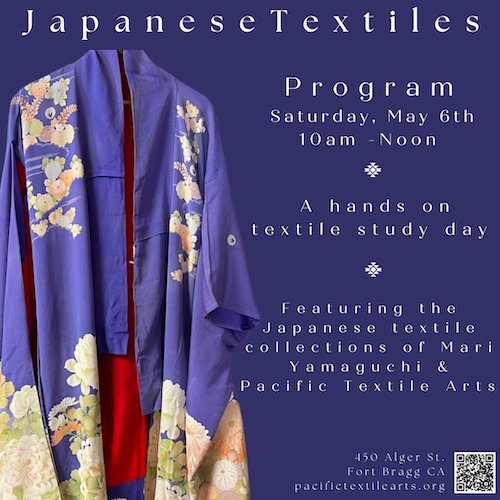 Join Mari Yamaguchi and Lolli Jacobsen for a textile study day program featuring Japanese textiles from our and Mari's collections.  This is a hands on talk, we'll be passing around pieces for you to study, touch and talk about.
Saturday May 6, 2023
10-11am – Gathering & social time
11am – noon – Program.
Masks are not required but appreciated.