Gallery Exhibit – TEXTILE TREASURES FROM CENTRAL AND SOUTH 
November 4, 2022
@
5:00 pm
–
November 26, 2022
@
8:00 pm
Gallery Exhibit: TEXTILE TREASURES FROM CENTRAL AND SOUTH AMERICA – SHOW AND SALE
After a 6-month trip to Central and South America, Mickie McCormic did a Master's degree in Pre-Columbian Fabrics at Goddard College. On Saturday, November 19, she is giving a talk about a fascinating design mystery that she studied, unraveling the imagery in the complex abstractions of Tiahuanaco tapestries. Textiles from this trip will be for sale in the gallery during the month of November. Read more about it here.
With Mickie McCormic
November 4, 2022:: First Friday opening 5 – 8 pm
Vaccination encouraged, masks required.
Refreshments on the patio, members bring finger food.
Covid protocol: Vaccination encouraged, masks required.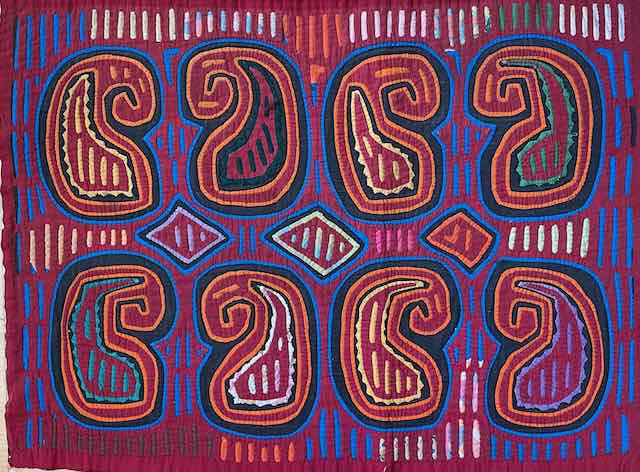 OTHER HOURS:
November 5-26 open during regular gallery hours:
Tuesdays: 1-4pm
Wednesdays: 10:30- Noon
Thursdays: 1-4pm
Saturdays: 11 – 1pm
And by appointment
Covid Permitting

450 Alger St
Fort Bragg CA 95437
707-409-6811