Fiber Transformed – A Felt Makers Art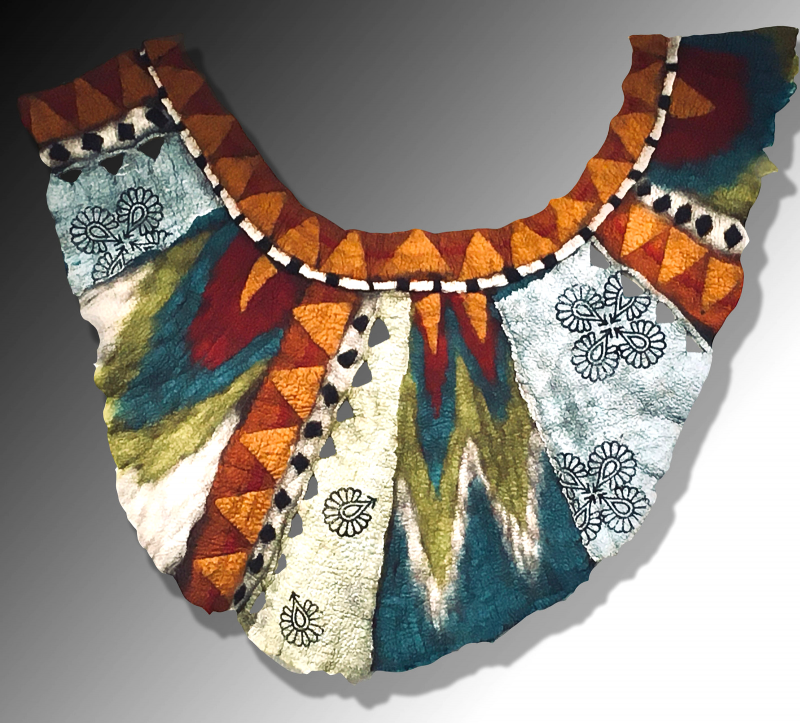 This month, our gallery features the personal felted art collection of Adriane Nicolaisen.  Adriane spent the month of September touring  Hungary and attending felt making workshops. Her friend and teacher, Hungarian artist Judit Pócs has sent a collection of her work that will be exhibited in the show. Other Artists include:
On Saturday, January 28th, Adriane will host our monthly program with a talk and slideshow about felting and her tour through Hungary and Greece.
If you are interested in weaving, Adriane will also be teaching her course "Start Weaving, Keep Weaving, Weave Better" in January and February.  it's not too late to sign up!  Read more HERE
Adriane was a professional hand weaver for over 25 years, weaving hundreds of yards of fabric, making hundreds of garments.  Her work was sold in galleries and boutiques across the country. In 2006 she graduated with a Masters in Textile Design from Philadelphia University College of Textiles and Science (now Jefferson U.)  with a degree is based in having a high degree of technical training in addition to a set of design skills based on Bauhaus teachings.
Gallery:
First Friday, January 6, 2023 5-8pm
and during regular gallery hours throughout January.
Program: Saturday January 28
In the classroom at Pacific Textile Arts
10-11am – Social and networking
11-12 – Program