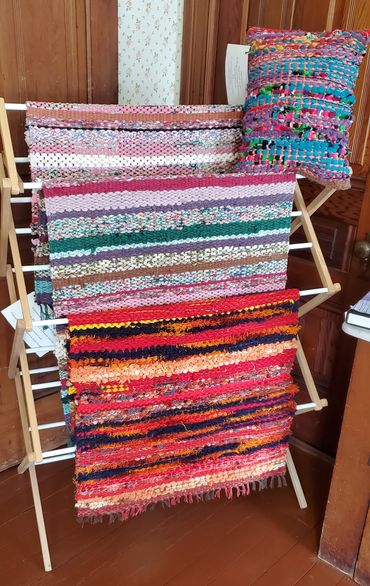 Guest House Museum Rugs
Rag rugs woven by members of Pacific Textile Arts on the antique Finnish loom at the Guest House Museum in Ft. Bragg are for sale at the museum, as posted on their Facebook page. 
Even though the museum is temporarily closed due to the pandemic, rugs and pillow created on the loom are available for purchase via curbside: rugs (36″ x 26″) are $80 each; rug (57″ x 26″) is $120; pillow is $30. Proceeds benefit both Pacific Textile Arts and the Guest House Museum. If you are interested in purchasing a rug or the pillow contact the museum at (707) 964-4251. Messages are checked almost daily.